How we rebranded our company in a single day
We recently launched a new look for our company at parewalabs.com. Not only did we change the look and feel of the website, but we re-branded ourselves from the bottom up, from the message, style to font and colors.
Even better, we were able to plan, execute and deliver the redesign in under a single day. Here is how it looks now.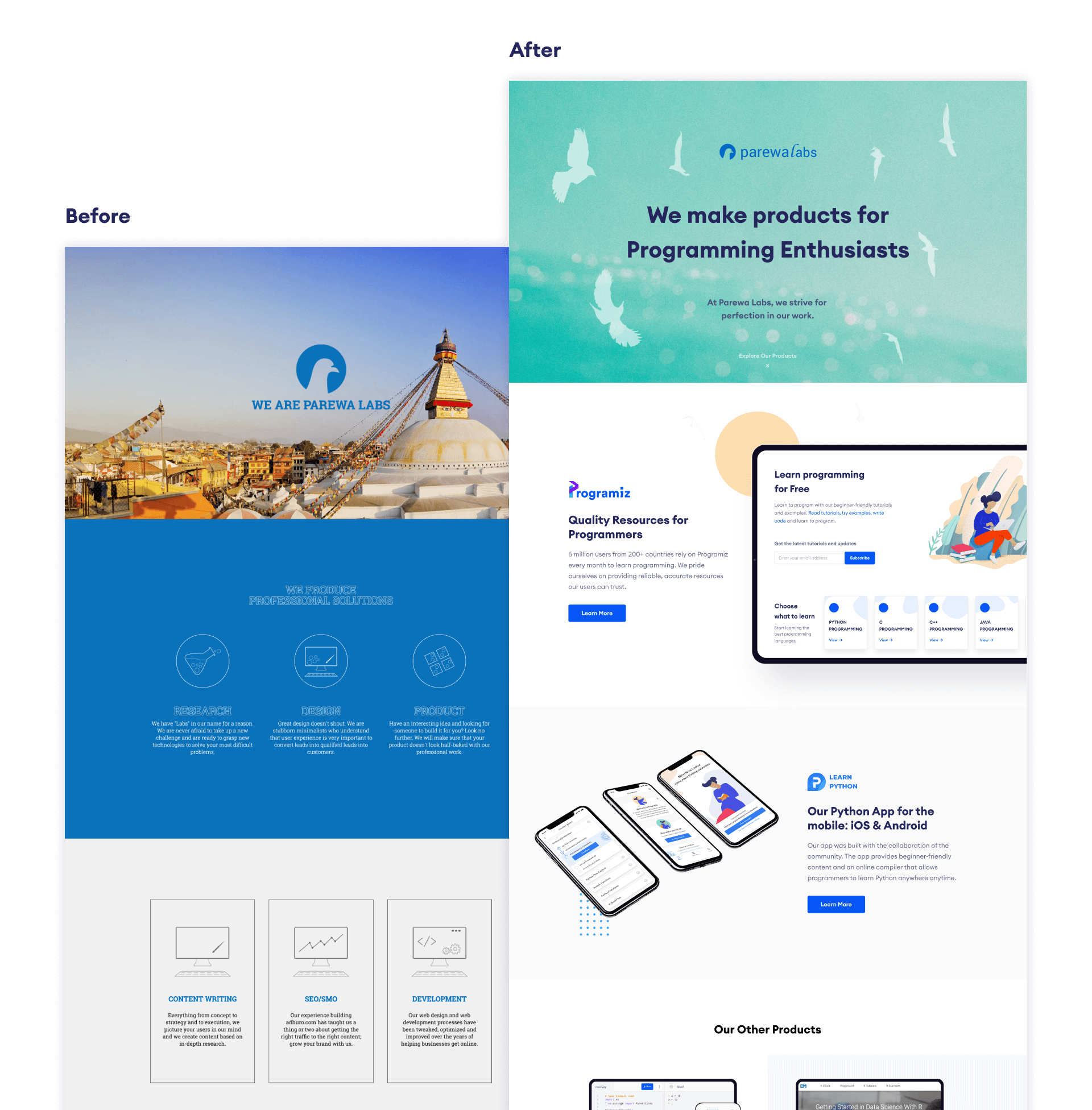 ---
Why the change?
Simply stated, we've grown. We have come a long way from who we were. Our products, our mission, and our values have completely changed. We are now growing into, what one would call, a values-driven product company.
What does that mean? It means we are a product-only company that takes an almost holistic approach based off of our core values in making decisions and setting guidelines to build our team and products.
When we started out, even though we always considered ourselves as a product-driven company, the service industry was never afar. Providing consulting and development services on the side gave us the freedom to take risks with our products. It also backed us when things went south. However, when our core product, Programiz, hit off, we completely switched our focus towards it.
Unknowingly, our mission and values had changed, but we never took the time to reflect on these changes. We were busy looking forward to evolving our product mission to greater new avenues with more content, more team members and, most of all, going mobile.
When Shirish, our lead designer, joined us in June of 2019, we were flying high with Programiz. We were embarking on an exciting new journey towards mobile with our mobile app Learn Python: Programiz. He came in with the energy and experience to drive our design and branding of the product, which deserves a story on its own.
He got started on establishing a brand identity for Programiz. While this process, essentially, was for the product, this allowed us to reflect on the company in the last 6 years.
This is when we realized how our vision was now centered around Programiz.
Our core goals and mission reflected Programiz in every way and we just had not made this visible, anywhere. We planned to establish our newly found brand identity as a core goal moving forward.
However, with plans for the app launch and website platform in the coming months, we never got a chance to get started.
The opportunity came calling when our lead developer, Sanjeev, joined us this month. We wanted to welcome Sanjeev by involving him in achieving something meaningful in the first few days of his arrival. That's when Shirish came up with the idea of re-branding the Parewa Labs website. This was brilliant. This provided us the perfect way to mark a major milestone in our journey and take a step into establishing the identity we had planned. So, we were quickly aboard the idea.
---
How we planned to do it
We decided it would be fun to work on a strict deadline to see how we cope up. Also, with new tasks spurring each day, it meant we couldn't spend any more time than was needed.
So, Shirish suggested an amazing timeline for the project. A single day.
A hackathon.
If you are interested, read the designer's side of the story in the article:
How I redesigned my company website in 2 hours and you can too.
---
Why a hackathon?
In particular, we saw three distinct advantages of having a hackathon.
Challenge the status quo
We love experiments. Everything for us is an experiment, a challenge. And, we base these experiments on our values, of which Quality is our holy grail. We always choose quality over quantity.
A hackathon gave us this unique opportunity to challenge this value to the extreme. It was a great standoff between quality and time. We had to produce quality in a short amount of time, a single day.
Stay autonomous
As said earlier, we love autonomy and take advantage of any chance we can to push this among our team.
And, a hackathon gave us just that. No chain of command, no project managers, just a set of values and a bunch of people working together to create something meaningful. What more could you ask for?
A perfect onboarding
What better way to onboard a new member to a team than an informal, fun, collaborative, no holds barred, deep workday. You just have to get along with the team to make it work.
A hackathon establishes a great bonding within the team like no other. No doubt about it.
---
Here's how it played out
Since our time budget was low, we had to consider every minute.
In the first two hours, Shirish, our lead designer, managed to get the desktop designs done. More importantly, he was also able to come up with a great message for the company.
Our message read:
At Parewa Labs, we strive for perfection in our work.
This was perfect and embodied the very essence of our vision.
An additional 30 minutes and we were done with the mobile designs and the copy as well.
Parallelly, Sanjeev, our lead developer, was able to setup the basic requirements for the website - hosting, OS, repository and the skeleton code.
Then came the grueling six hours of development and testing. Though there were very few moving parts on the website, we aimed to achieve a pixel-perfect design.
The old code was scrapped, fresh layout got implemented with scalability for new products and elements in mind.
Lots of coffees and the time-bomb deadline aside, we managed to get our website up and running in production in under a single day.
It was a success!
---
How we managed to pull it off
We were able to achieve the rebranding in a tight deadline by going back to the basics and upholding our values as a driver. Here is how.
We let our team decide what's best for us
An important part of being a values-driven company for us is that we value autonomy. Throughout the company, we encourage our team to make decisions while respecting the values and mission of the company.
In this project, Shirish and Sanjeev were the front runners and were the ones to decide our requirements and course of action. They had full autonomy over the decisions while all the others were on the sidelines.
This also meant an excellent opportunity for Sanjeev to learn about our values and culture firsthand.
We put forward what we already knew
One of the things people underestimate about themselves is what they already know.
Actively reflecting on what you achieved in the past and putting forward this knowledge enables you to make calculated decisions in the future.
This is something we've started to practice in our recent projects. So, even before we got started, we reflected on the things we already knew from the start. This shaped what we had to achieve.
We loved how Programiz as a brand was shaping up to be and we immediately recognized ourselves with the visual elements of the brand. So, we were clear from the start that we were using Programiz's font, typography, and colors. This also meant we had a common design language throughout our products and company.
We loved our existing logo and were not looking into changing it anytime soon. We felt it signified both our struggles and success.
Communication was everything.
We set deadlines for design and development
Next, we set two more deadlines.
Deadlines are a great motivator in achieving a goal. But, do it too much and it can easily become a prime motivator for stress.
So, we had to make sure our deadlines don't push us too much on the wrong spectrum of motivation.
Though we had a clear single day deadline for the task, since development was highly dependent on the completion of designs, we set mini-deadlines for both of them.
2 hours for design and 6 hours for development. They were just enough to be a bit stressful but not so much to push you towards a full-blown panic attack.
We set achievable goals
A single day and two more deadlines meant we had to cut some corners. We had to be certain what we could realistically achieve.
With Shirish and Sanjeev leading the charge, this is what we came up with:
Layout? Single page landing
Contents? Focus on products and visible contact details.
Message and copy? Reflects our vision
Design? A balance between aesthetics and functionality.
Development? HTML and CSS with JS icons
Target audience? Male and female aged zero and up living anywhere in the vicinity of this world. Meaning, everyone. Accessibility is important.
Misc? Optimize the website for speed on all devices.
This list helped narrow down our scope of work, but kept an ample room for creative work. We didn't want our rebranding to be robotic and task-oriented, but be something that spurred creativity and joy instead.
---
Final outcome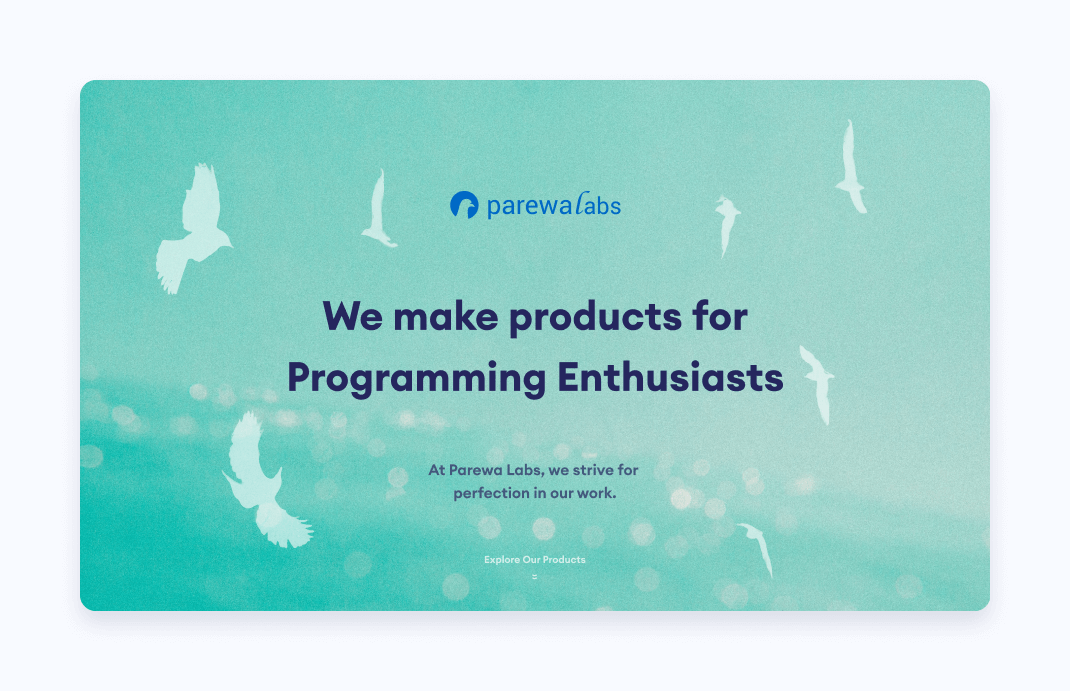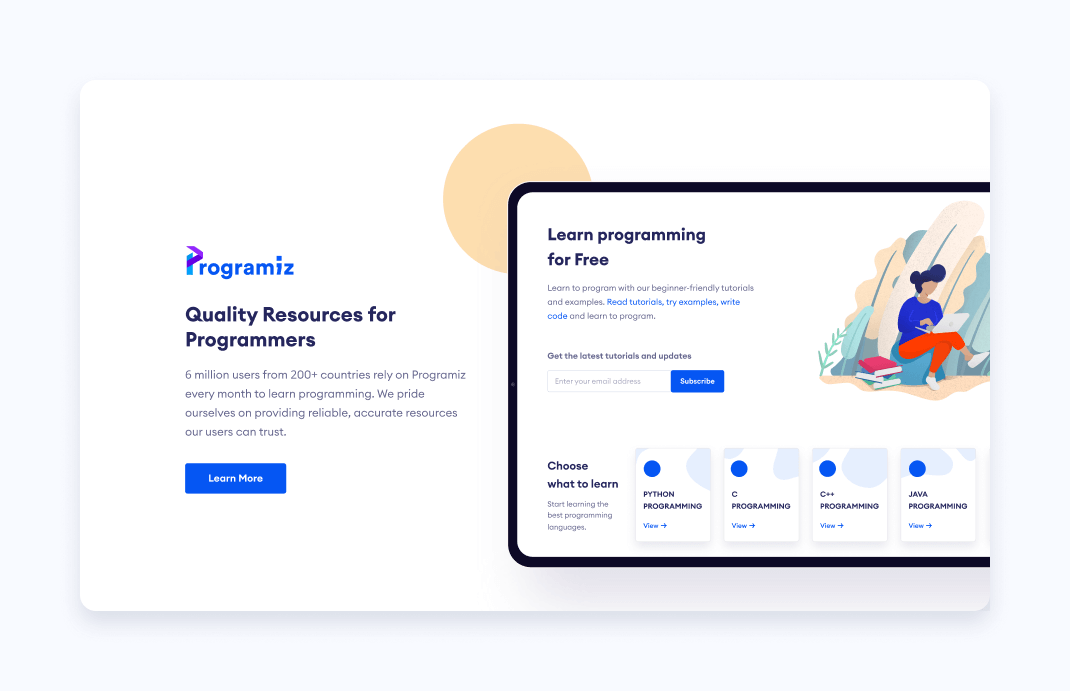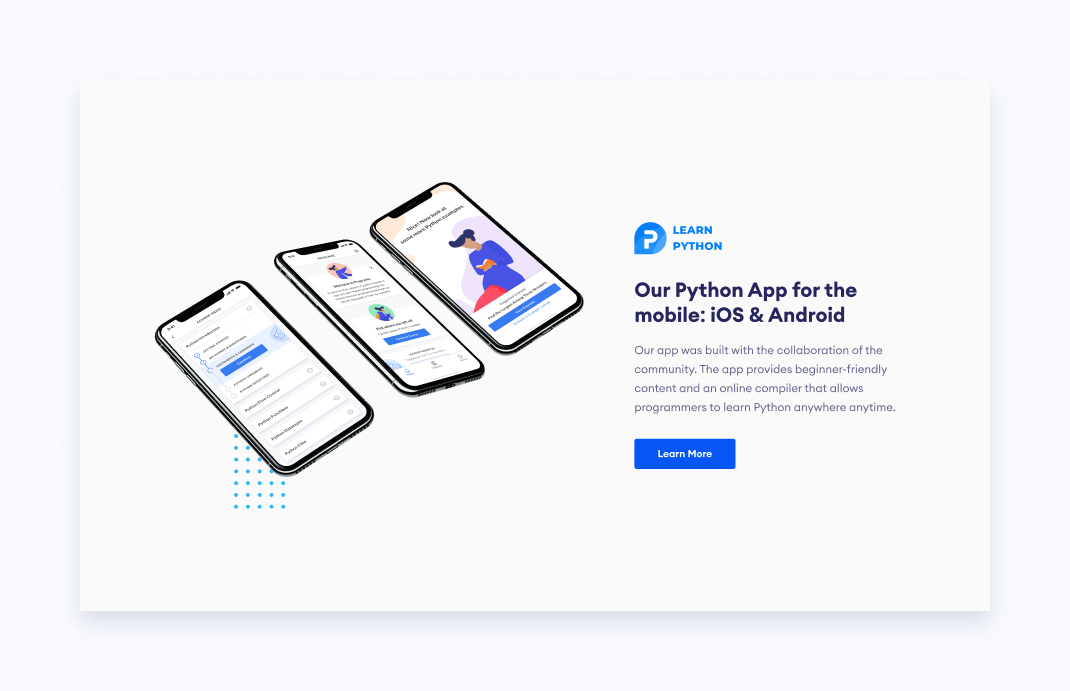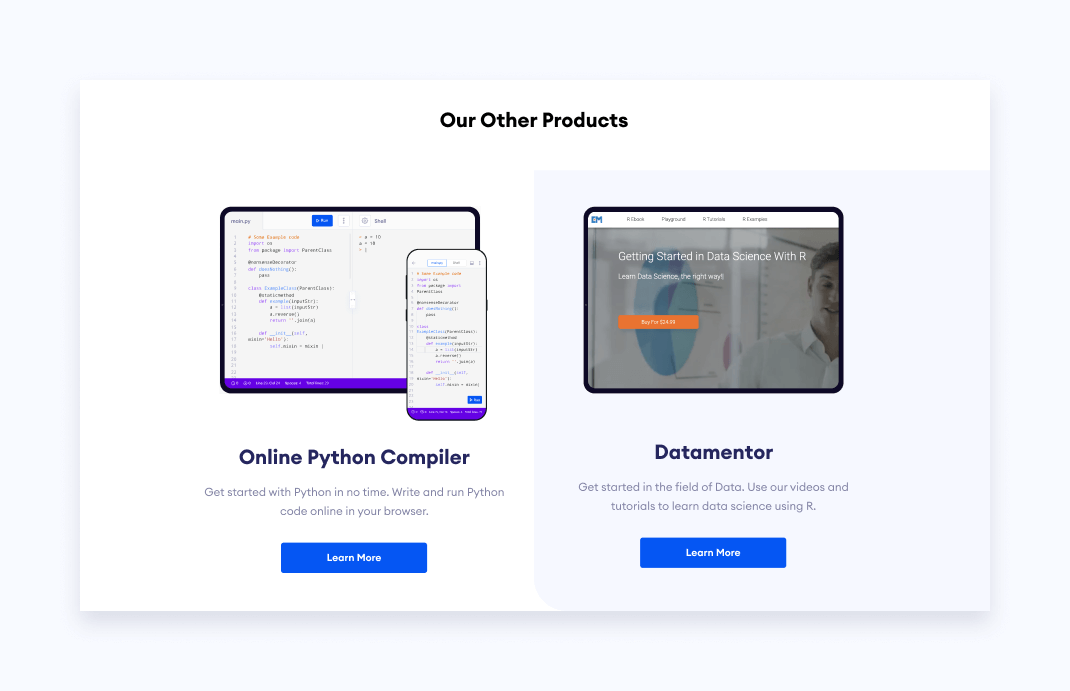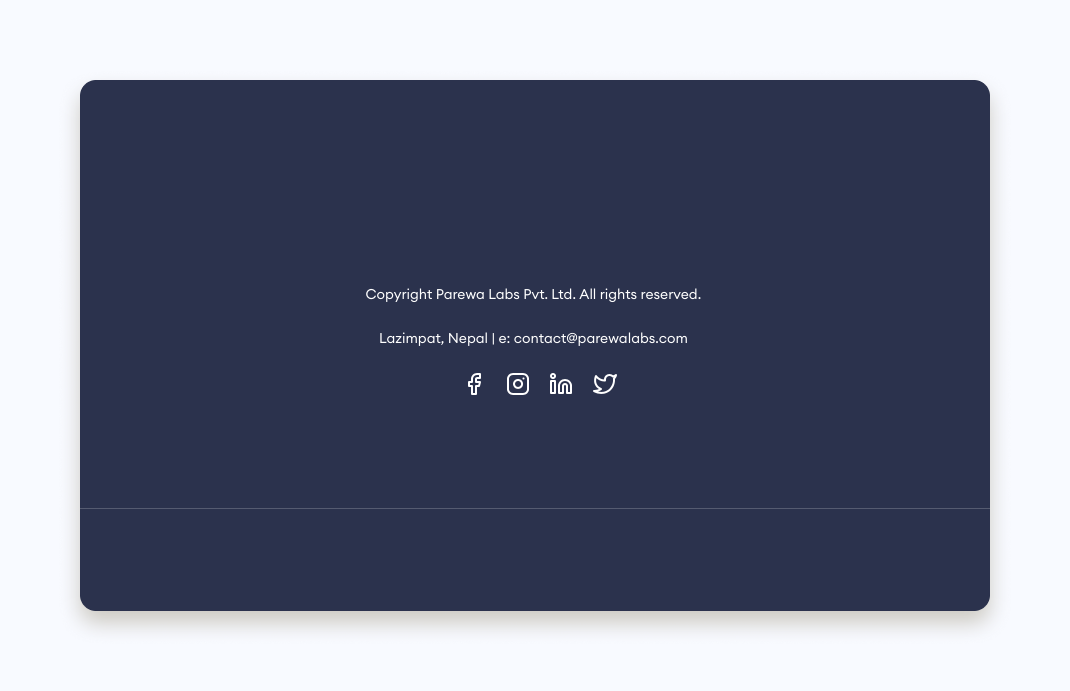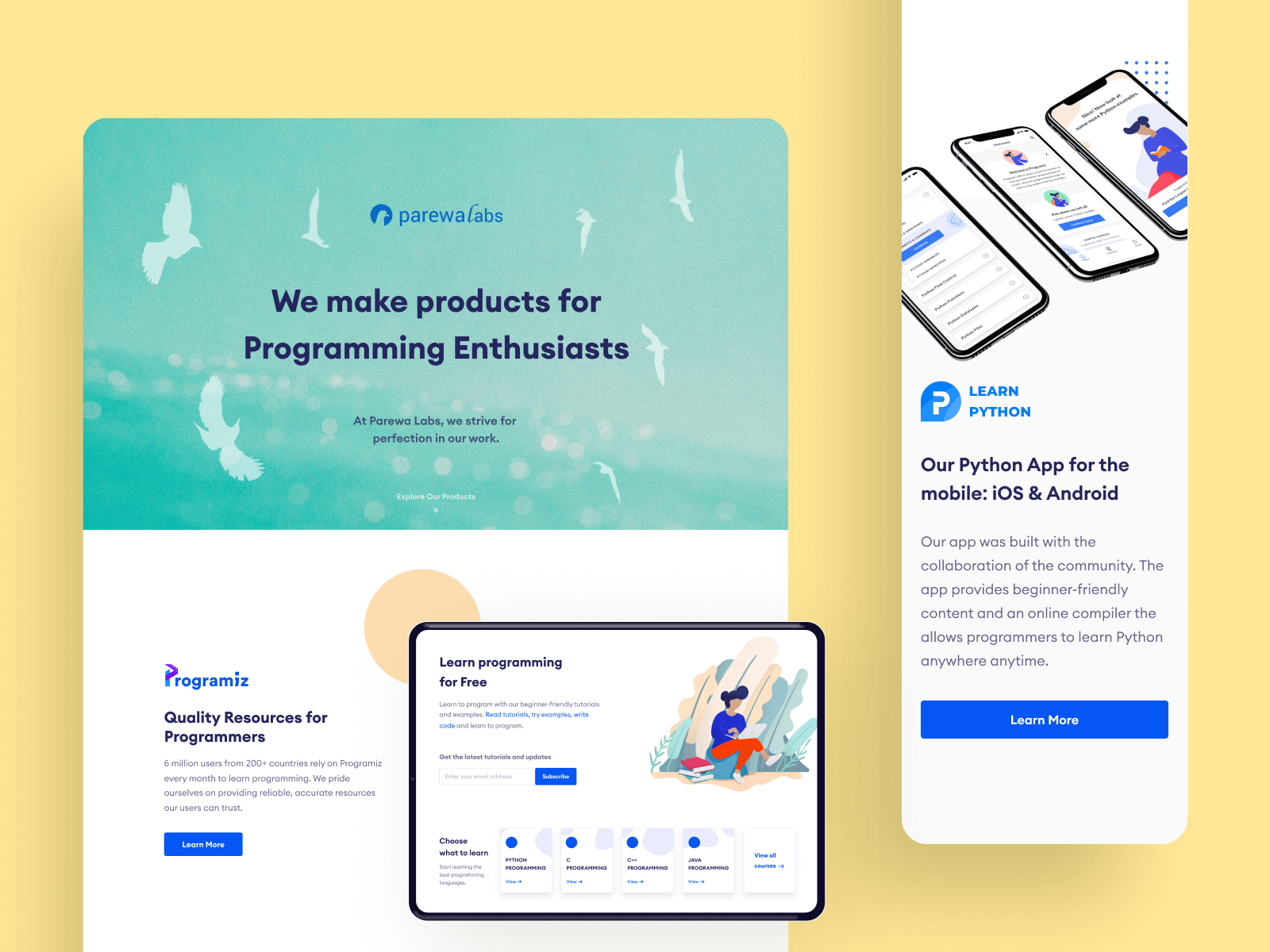 ---
Minor Improvements
Even though we were able to release our new rebranded website, it was, well, not perfect.  ¯\_(ツ)_/¯
These were the things we worked on iteratively the following day.
Minor grammar fixes
Minor design improvements for pixel-perfection
Small image sizes
Use of CSS only animations
Button hover and active states
Tests on multiple devices
---
Conclusion
Our re-brand experiment was a success. The values we have built our products upon not only encourages us to create high-quality products but also challenges us to test our limits. This validates our culture and encourages us to do move ahead towards better things.
If you are interested to hear all the nitty-gritty details of our design execution, Shirish has written an excellent article on How I redesigned my company website in 2 hours and you can too.